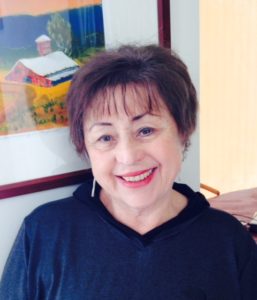 Poet Rosemary Ybarra-Garcia will read from two of her published books, House of Song and Weaving, and her soon to be published book, "Painted Porch."
Rosemary is an educator and a life-long poet. She holds graduate degrees in education, English, and Creative Writing from U.C.Davis and San Francisco State University. Prior to her retirement, Rosemary was employed by the California Community Colleges and U. C. Davis, where she held positions of lecturer, instructor, dean, and vice president. She dedicated her career to helping students achieve their educational goals and thus improve their lives.
Over the years, she has been a featured poet at coffee shops, book stores, women's study classes, and at special venues such as "Women and the Muse" in Santa Cruz, CA, 1988; "Floricanto in Xochitle in Cuicatle, Flower and Song" at the De Young Memorial Museum in San Francisco, CA, 1993.
Her poetry has been included in several publications: Lighthouse Point: An Anthology of Santa Cruz Writers, 1988; New to North America: Writing by Immigrants, Their Children and Grandchildren, Burning Bush Publications, Santa Cruz, CA, 1997, 2007; California Quarterly: A California State Poetry Society Publication, Volume 24, No 3, 1995, Vol.42 No.2, 2017, and Vol.42:4, 2017; Poetry Quarterly, Prolific Press, Fall 2013, Spring and Summer, 2014; Calyx Press, 2016; River Poets Journal, Lily Press, 2017.
Rosemary lives with her husband and their dog in Half Moon Bay, California.
Quietus
Echoes of wailing wind
send secret warnings
through the dense forest
Sunlight slices
through blank spaces,
falls upon the musty crumbs
of autumn. Winter resonates
through spines
of eucalyptus and pine,
sends tremors through creatures
tethered
between the orange calm of fall,
the biting chill of winter
Colors sprout wings
as stark whiteness smothers
the forest floor
Prints in snow
cross the meadow
as the "pale rider" gallops
over powdery clouds
A thin layer of gray
obscures the landscape
An opaque lens reflects
a dream—untouchable and distant
The roar of winter
renders mute
the sound of a breaking branch,
a falling acorn