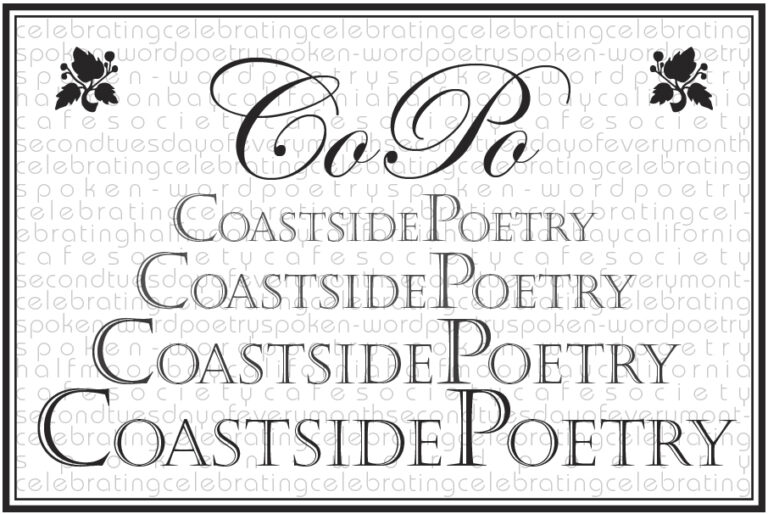 Welcome to Coastside Poetry
where we meet either virtually or physically on the second Tuesday of every month to celebrate spoken-word poetry. When we are able to gather again, we'll be in our wonderful Café Society, at 522 Main Street, Half Moon Bay, California. Until then, we continue to Zoom. Write to us if you'd like to be on our mailing list, would like to suggest a featured poet, or just have something poetic to say.
From the beginnings of Coastside Poetry over four years ago, we have been committed to providing a space where poets of every color, culture, sexual orientation and gender can feel they have a voice and a warmly welcoming audience. Today we recommit to inviting a wide range of featured poets to come read for us and offer their books for sale.
We also maintain an open invitation to our poetry community to give us feedback, to suggest poets they would like to hear read for us. We repeat that invitation now, in a louder voice this time. We eagerly encourage our community to direct our attention to poets that need to be heard.
COPO Statement on Social Justice and BLM
Diane Lee Moomey ( [email protected] )
Steve Long ( [email protected] )
November 2023 Feature Eileen Malone